Our friendly, dedicated, and energetic team is committed to working with you and your family to create a positive experience every time you visit our practice. Call today to schedule your dental appointment with us! Washougal Dental Office Phone Number 360-835-3738
We welcome you with warm smiles to our practice!

Judy — Dental Assistant & Bookkeeper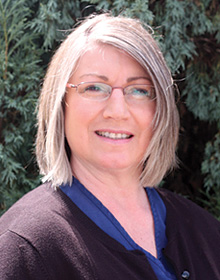 Judy is our Dental Assistant and bookkeeper. She assists the doctor with dental procedures and manages accounts or helps at the front desk as needed. Working with people is Judy's favorite aspect of her job, and she also enjoys the diversity in the field of dentistry and how it is constantly evolving and requiring continual training and education. She also enjoys working with Dr. Repta because he is personable, knowledgeable, and a skilled professional.
Outside the office, Judy enjoys spending time with her husband, children and grandchildren. Her other hobbies include doing crafts and going to garage sales.
Ron — Dental Hygienist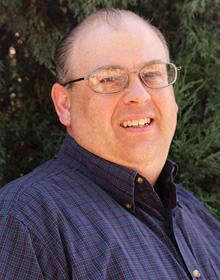 Our dental hygienist, Ron, provides preventive treatment for oral health problems while also educating patients and promoting dental health. He has been working in our office since 2000 and enjoys working with people. Ron believes that personal fulfillment comes from providing valuable health care service while establishing relationships with patients. In addition to working at Dental Excellence, Ron is involved in the local dental community. He teaches pharmacology to first year students in the Clark College Dental Hygiene program and has been doing so since 2001. Not only is Ron an active member of the American Dental Hygienists' Association, he also serves as a trustee of the local component.
Outside the office, Ron enjoys working and living in the same town he grew up in. His hobbies include gardening, hiking, reading, and spending time with family and friends.
Yelena — Dental Hygienist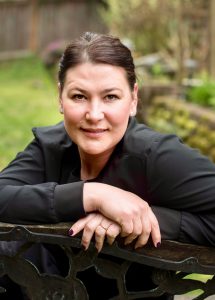 Yelena graduated form Dental Hygiene school in 2005. She has experience working in different types of dental practices such as: private offices, community clinics and corporations. Yelena loves working for Dr. Repta because he is very talented in what he does and very personable toward his patients. He is also a great boss! What she enjoys most in the hygiene field is the ability to make a difference in her patient's oral and wholesome body health through education, preventative and periodontal care. Her top two strengths are the ability to calm the most nervous patients and administering a comfortable and efficient local anesthesia.
Yelena loves spending time with her family and participating in different events at church. She also loves singing, writing music and mentoring young women.